With week 11 in the books and all teams in the top ten winning this week, there are not many big moments to talk about. The best teams stayed dominant and overall the standing are looking the same. With this we are going to look at the top matchups for the remainder of the season.
Week 12 looks like it can be fairly boring as the only big match up will be between #3 Notre Dame and #13 Syracuse. Even though Syracuse is ranked 13th in the nation Notre Dame is still favoured -9.5 going in to the game and they should have no problem beating Syracuse. This game will also be Notre Dame's final real test before the playoffs, and if they win this game then they should be set for the playoffs. This game will also be special for another reason, as it will be played in Yankee Stadium. Notre Dame will also be wearing New York Yankee inspired jerseys (as seen above) which in my opinion look very cool and I can't wait to see them on field.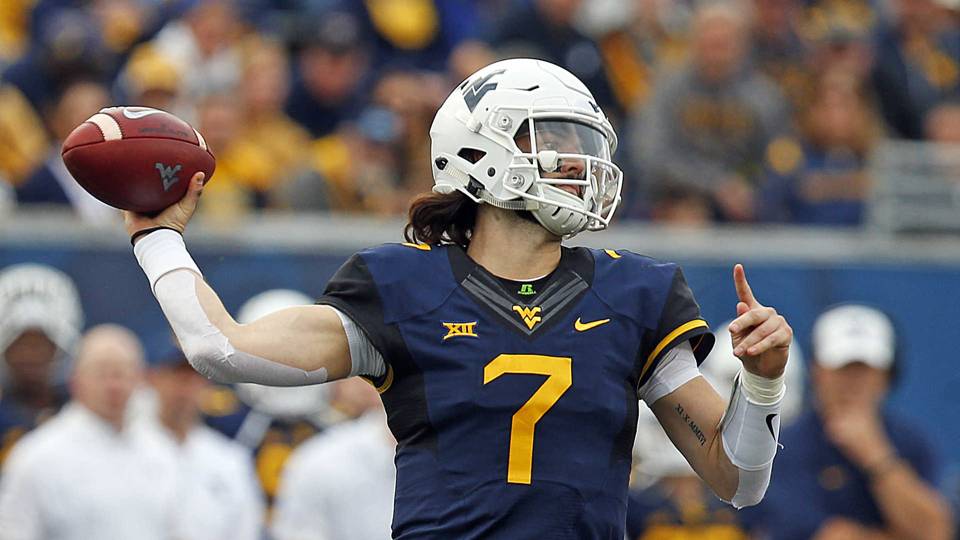 However, as sad as week 12 is, week 13 definitely makes up for it. Week 13 will have a few major matches that will have an affect on the playoff picture. The first match is #6 Oklahoma vs #9 West Virginia. This Big 12 matchup will be very big as they are both one loss teams that both still have a legitimate chance of making the playoff. However, they will need a bit of help from some other teams in order to make the playoffs. Both teams have top of the line quarterbacks in Oklahoma's Kyler Murray and West Virginia's Will Grier and both will contribute big numbers. This game will definitely be really high scoring and will likely come to a shoot out in the end.
Another big week 13 match will be the the classic Michigan vs Ohio State game. #4 Michigan looks to make their first college football playoff, where as #10 Ohio State looks to hold on to any last hope and have a big win at home. This will be the two team's 115th meeting dating back all the way to 1897 when the first game took place. Ohio State have won the past 6 meetings and have a good chance at making it 7 in a row in their stadium in 2 weeks.
Week 13 looks will be a great week to sit down and enjoy all the great games and hopefully crazy chaos. Lots of inner state games will also be happening such as Florida vs Florida State and Clemson (located in South Carolina) vs South Carolina. Overall there will be no bigger week then week 13 and who makes the playoff will be decided potentially on this week.
The post Best Remaining Games This Season appeared first on The World of College Football.